German Import Prices Rise For First Time Since 2019
Read more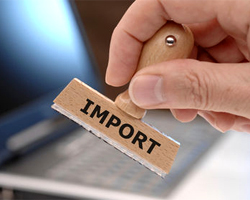 Germany's import prices increased for the first time in nearly two years in February, data released by Destatis showed on Tuesday.
Import prices advanced 1.4 percent year-on-year in February, reversing a 1.2 percent drop in January. This was the first increase in import prices since April 2019.
Economists had forecast an annual growth of 1.1 percent for February.
On a monthly basis, import price inflation slowed to 1.7 percent from 1.9 percent in the previous month.
Excluding energy, import prices advanced 1 percent on both monthly and annual comparison. Energy prices advanced 5.2 percent from last year.
Export prices grew 0.7 percent year-on-year, following a 0.1 percent rise in January. Month-on-month, export prices gained 0.5 percent versus a 0.9 percent rise in the previous month.