Turkish Lira Jumps To Near 2-month High Versus Dollar After Turkey Rate Hike
Read more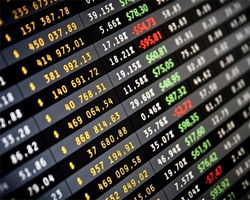 The Turkish Lira gained ground against the U.S. dollar in the European session on Thursday, after Turkey's central bank raised interest rate by 475 basis points, saying that the depreciation of the Turkish lira, increasing international food prices and deterioration in inflation expectations pose risks to the inflation outlook.
The Monetary Policy Committee of the Central Bank of the Republic of Turkey, led by Governor Naci Agbal, decided to lift the one-week repo auction rate to 15 percent from 10.25 percent.
In its policy statement, the central bank noted that it will maintain strong monetary tightening until a permanent fall in inflation is achieved.
The Turkish Lira climbed to 7.5383 versus the greenback, its biggest level since September 25. At yesterday's close, the pair was worth 7.6919. Next key resistance for the Lira is seen around the 5.6 region.