U.S. Import Prices Unexpectedly Edge Lower In October
Read more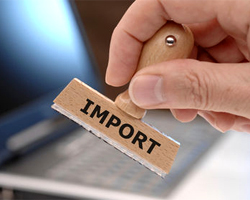 Partly reflecting a continued decrease in prices for fuel imports, the Labor Department released a report on Tuesday showing U.S. import prices unexpectedly edged lower in the month of October.
The Labor Department said import prices slipped by 0.1 percent in October after rising by a downwardly revised 0.2 percent in September.
Economists had expected import prices to rise by 0.2 percent compared to the 0.3 percent increase originally reported for the previous month.
Meanwhile, the report said export prices crept up by 0.2 percent in October after climbing by 0.6 percent in September. Export prices were expected to rise by 0.3 percent.