Pound Slides On PM Johnson's Comments
Read more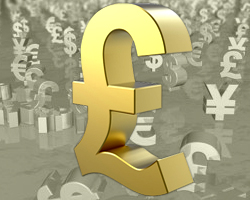 The pound dropped against its major counterparts in the European session on Monday, after Prime Minister Boris Johnson remarked that the U.K. is optimistic that it will develop despite a post-Brexit deal.
The U.K. will not accept any proposals in the talks that undermine its status as a sovereign, independent country and if the EU don't respect the sovereignty of the nation it will leave on Australian terms, the PM said.
UK chief negotiator David Frost reaffirmed that he would not back down on key issues that have been sticking points in talks, even if negotiations fail.
Talks have resumed, with a potential deadline set for a EU leaders' video conference on Thursday.
The pound fell to 1.3166 against the dollar, from a 5-day high of 1.3243 seen at 3:00 am ET. On the downside, 1.28 is likely seen as its next support level.
The pound weakened to 0.8995 against the euro, after touching a 4-day high of 0.8955 at 3:00 am ET. The currency is seen challenging support around the 0.92 region.
The pound depreciated to 1.1997 against the franc, down from a 4-day high of 1.2067 set at 10:15 pm ET. Next key support for the currency is likely seen around the 1.18 region.
The pound eased off from an early high of 138.42 against the yen, with the pair trading at 137.67. The pound may challenge support around the 135.00 level.
Looking ahead, Canada manufacturing sales for September and New York Fed's empire manufacturing survey for November are scheduled for release in the New York session.