S&P Maintains Australia's Sovereign Ratings
Read more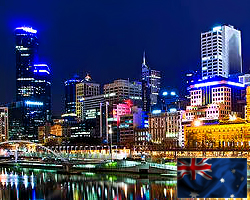 S&P Global Ratings retained the sovereign ratings of Australia at 'AAA' with a negative outlook as the agency expects the fiscal deficits to persist and debt levels to be elevated for years to come.
The agency said the Covid-19 pandemic dealt Australia a severe economic and fiscal shock, which has substantially deteriorated the government's fiscal headroom at the 'AAA' rating level.
The general government deficit is forecast to peak at 14 percent of GDP in fiscal 2021 before narrowing, and net general government debt to reach more than 40 percent of GDP by fiscal 2023.
However, with strong institutions, a credible monetary policy, and floating exchange-rate regime, Australia's typically strong fiscal performance remains credit strength for the rating, the agency said.
The negative outlook suggests that Australia faces fiscal and economic risks that are tilted toward the downside.