India's Industrial Production Continues To Fall
Read more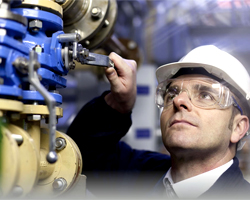 India's industrial production continued to fall in August but the pace decline slowed due to the gradual relaxation of the coronavirus containment measures, data from the National Statistical Office showed on Monday.
Industrial output dropped 8 percent on a yearly basis. Output was forecast to decrease 7.5 percent after easing 10.8 percent in July.
Among sub-sectors, mining logged the biggest annual fall of 9.8 percent, followed by an 8.6 percent decrease in manufacturing output. At the same time, electricity output was down only 1.8 percent.
During April to August period, industrial production logged an annual decrease of 25 percent.