India Inflation Accelerates More Than Expected
Read more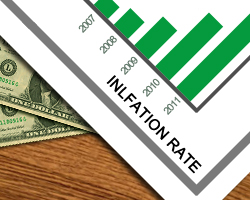 India's consumer price inflation accelerated more than expected in September, preliminary data from the statistics ministry showed on Monday.
The consumer price index rose 7.34 percent year-on-year following a 6.69 percent increase in August. Economists had forecast 6.88 percent inflation.
Food price inflation climbed to 10.68 percent from 9.05 percent in the previous month.
Compared to the previous month, the CPI increased 1.16 percent and the food price index rose 2.41 percent in September.
The clothing and footwear component registered an annual increase of 3.04 percent and the housing costs rose 2.83 percent. Fuel and light prices climbed 2.87 percent.