South Korea July Current Account Surplus $7.45 Billion
Instant account opening
Make a deposit
Money withdrawal
Read more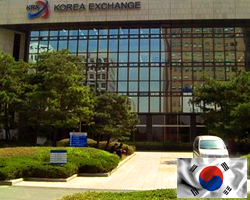 South Korea posted a current account surplus of $7.45 billion in July, the Bank of Korea said on Friday – following the $6.88 billion surplus in June.
The goods account surplus widened to $6.97 billion compared to $6.18 billion in July 2019. The services account deficit decreased to $1.11 billion from $1.55 billion in July last year, owing to an improvement in the travel account.
The primary income account surplus narrowed from $2.47 billion last year to $1.95 billion in July of this year, in line with a decrease in the income on equity.
The secondary income account recorded a $0.37 billion deficit.
Looking at the financial account, net assets increased by $9.59 billion during July.
Direct investment assets increased by $3.15 billion, and direct investment liabilities increased by $0.83 billion.
There was a $4.67 billion increase in portfolio investment assets during the month, and a $5.08 billion increase in portfolio investment liabilities.
Financial derivatives posted a net decrease of $0.46 billion.
In terms of other investments, there was a decrease of $0.93 billion in assets and a decrease of $8.67 billion in liabilities.
Reserve assets increased by $0.40 billion.