Singapore Retail Sales Growth Slows In July
Instant account opening
Make a deposit
Money withdrawal
Read more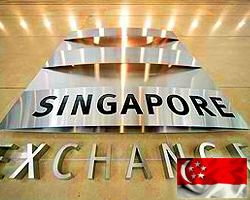 Singapore's retail sales monthly growth slowed in July, yet remained in double-digits, while sales continued to fall on an annual basis, as the impact of the coronavirus pandemic persisted.
Retail sales grew 27.4 percent month-on-month in July, preliminary data from Statistics Singapore showed on Friday.
The statistical office attributed the monthly growth to a lower base in June 2020, when most physical stores were closed until June 18.
The strong growth seen in June was revised to 50.7 percent from 51.1 percent.
On a year-on-year basis, retail sales decreased 8.5 percent in July after a 27.7 percent slump in June, which was revised from 27.8 percent.
Excluding motor vehicles, retail sales fell 7.7 percent year-on-year after a 24 percent decline in the previous month. Compared to the previous month, retail sales increased 19.5 percent.
Sales at department stores, as well as sales of the clothes & footwear and watches & jewelry logged annual declines between 21.0 percent and 32.1 percent in July, as they continued to be affected by low tourist arrivals due to the global COVID-19 outbreak, the agency said.
Meanwhile, sales of the supermarkets & hypermarkets and computer & telecommunications equipment industries grew by 28.6 percent and 27.4 percent, respectively, due to increased demand for groceries as well as computers and mobile phones.
Online retail sales grabbed a share of 11 percent of total retail sales value in July, largely driven by demand for the computer & telecommunications equipment, furniture & household equipment and supermarkets & hypermarkets industries.