Philippines Inflation Climbs 2.4% On Year In August
Instant account opening
Make a deposit
Money withdrawal
Read more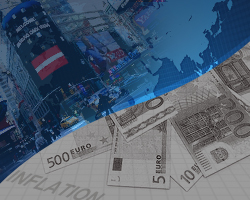 Consumer prices in the Philippines were up 2.4 percent on year in August, the National Statistics Office said on Friday – shy of expectations for 2.8 percent and down from 2.7 percent in July.
On a monthly basis, inflation eased 0.2 percent after rising 0.5 percent in the previous month.
Core CPI gained an annual 3.1 percent, slowing from 3.3 percent a month earlier.
The bureau also said that industrial production in the Philippines plummeted 14.8 percent on year in August after sinking 16.0 percent in July.