European Economics Preview: Germany Factory Orders Data Due
Instant account opening
Make a deposit
Money withdrawal
Read more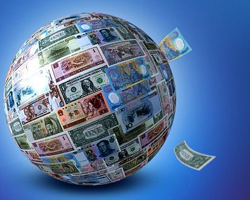 Factory orders and construction Purchasing Managers' survey reports from Germany are the major reports due on Friday.
At 2.00 am ET, Destatis is set to release Germany's factory orders data for July. Orders are forecast to grow 5 percent on month, but slower than the 27.9 percent increase seen in June.
At 2.45 am ET, France's current account data is due for July.
At 3.00 am ET, the Czech Statistical Office is scheduled to publish retail sales for July. Economists expect sales to grow 3.6 percent on year, reversing a 1.9 percent drop in June.
In the meantime, industrial production from Hungary and GDP data from Slovakia are due.
At 3.30 am ET, IHS Markit releases Germany's construction PMI data for August.
At 4.30 am ET, UK CIPS/Markit construction PMI data is due. The index is seen rising to 58.5 in August from 58.1 in July.
At 6.00 am ET, second quarter GDP data is due from Ireland. GDP had advanced 1.2 percent sequentially in the first quarter.