Euro Mixed Ahead Of ECB Minutes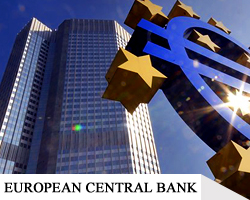 At 7.30 am ET Thursday, the European Central Bank is set to publish the account of the monetary policy meeting of the governing council held on July 15 and 16.
Ahead of the release, the euro showed mixed trading against its major rivals. While the euro fell against the pound and the franc, it held steady against the greenback and the yen.
The euro was worth 125.42 against the yen, 1.1840 against the greenback, 0.9017 against the pound and 1.0786 against the franc as of 7:25 am ET.