U.S. Dollar Dips Against Majors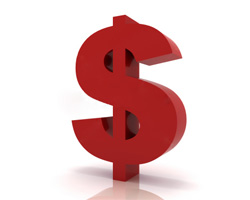 The U.S. dollar lost ground against its major counterparts in the New York session on Monday.
The greenback dropped to near a 2-week low of 0.9055 against the franc and a 6-day low of 106.12 against the yen, from its early highs of 0.9097 and 106.65, respectively.
Against the euro and the aussie, the greenback hit 10-day lows of 1.1881 and 0.7217, after climbing to 1.1829 and 0.7161, respectively in early deals.
The greenback retreated to 1.3113 against the pound and 0.6551 against the kiwi, from its previous high of 1.3074 and near a 5-week high of 0.6519, respectively.
Versus the loonie, the greenback slid to a 4-day low of 1.3204, off its early high of 1.3264.
The greenback is seen finding support around 0.88 against the franc, 104 against the yen, 1.21 against the euro, 0.74 against the aussie, 1.34 against the pound, 0.68 against the kiwi and 1.29 versus the loonie.