New Zealand Building Permits Rise 0.5% In June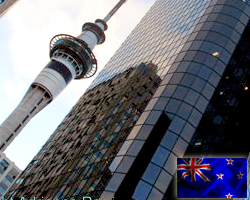 The total number of building permits issued in New Zealand was up a seasonally adjusted 0.5 percent on month in June, Statistics New Zealand said on Thursday – coming in at 3,477.
That follows the upwardly revised 42 percent spike in May (originally 35.6 percent).
Individually, consents were issued for 1,885 stand-alone houses, 1,071 townhouses, flats, and units, 288 retirement village units and 233 apartments.
Consents were up 8.1 percent on year at 37,614.
The annual value of non-residential building work consented was NZ$6.8 billion, down an annual 8.8 percent.