Malaysia Exports Rise Unexpectedly In June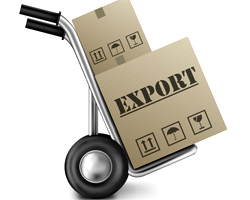 Malaysia's exports rose unexpectedly in June, data from the Department of Statistics revealed on Tuesday.
Exports rose 8.8 percent year-on-year to MYR 82.9 billion in June, after a 25.5 percent decrease in May. Economists had expected a 8.0 percent decline.
Imports declined 5.6 percent annually to MYR 62.0 billion in June, following a 30.4 percent fall in the previous month. Economists had forecast a fall of 10.0 percent.
The trade balance registered a surplus of MYR 20.9 billion in June. Economists had expected a surplus of MYR 10.9 billion.
On a monthly basis, exports rose 32.3 percent in June and imports increased 18.6 percent.
In the second quarter, exports and imports declined by 14.3 percent and 15.1 percent, respectively, from a year ago.