UK GfK Consumer Sentiment Remains Weak In July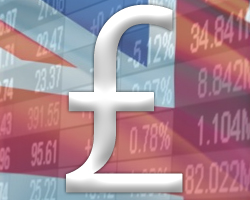 UK consumer confidence remained unchanged at lower level in July, final data from market research group GfK showed Friday.
The consumer confidence index came in at -27 in July, unchanged from flash estimate but above from June's score of -30.
Three measures were up and two were down in comparison to the fourth Covid-19 flash of July 3rd.
The indicator for past personal financial situation rose slightly to -4 from -5 estimated previously for July. The indicator for personal financial situation over the next twelve months rose to zero from -3.
Assessment of general economic situation weakened slightly, while outlook for general economic situation improved marginally. The indicator for past situation fell to -61 and that for future situation rose to -41.
The major purchase index improved to -26 from -25 in the flash estimate.