New Zealand Has NZ$426 Million Trade Surplus In June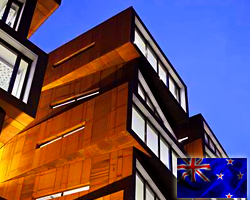 New Zealand posted a merchandise trade surplus of NZ$426 million in June, Statistics Korea said on Friday – down from the NZ$1.253 billion surplus in May.
Exports were up 2.2 percent on year or NZ$107 million to NZ$5.07 billion, down from NZ$5.39 billion in the previous month.
Imports rose 0.2 percent on year of NZ$11 million to NZ$4.64 billion, up from NZ$4.14 billion.
For the second quarter of 2020, exports fell 5.8 percent on quarter and imports sank 16.0 percent on quarter, resulting in a trade surplus of NZ$1.4 billion.