Hong Kong Inflation Slows In June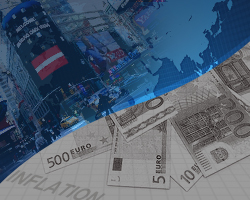 Hong Kong's consumer price inflation eased for the third month in a row in June, data from the Census and Statistics Department showed on Tuesday.
The consumer price index rose 0.7 percent year-on-year in June, after a 1.5 percent increase in May.
The smaller annual increase in June inflation was mainly due to the moderation of the year-on-year increases in the prices of pork when compared with May, the agency said.
Excluding the effects of all government's one-off relief measures, core inflation was 1.2 percent in June, after a 1.9 percent rise in the previous month.
"The underlying consumer price inflation rate eased visibly to 1.2 percent in June, as prices of basic foodstuffs showed a much narrower year-on-year increase against a high base of comparison caused by the surge in pork prices which started in May last year," a government spokesman said.
"Looking ahead, overall inflationary pressures will likely recede further in the near term amid austere global and local economic conditions."