Latvia Retail Sales Decline Slows In May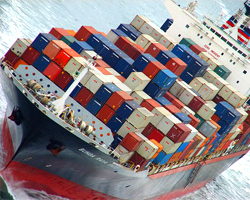 Latvia's retail sales declined at a softer pace in May, figures from the Central Statistical Bureau showed on Monday.
Retail sales decreased a calendar adjusted 0.6 percent year-over-year in May, following a 9.0 percent fall in April.
Turnover of retail trade in food products grew by 1.6 percent annually in May and those of automotive fuels rose 3.3 percent. Sales of non-food products decreased by 3.9 percent.
On a monthly basis, retail sales increased a seasonally adjusted 7.8 percent in May, reversing a 7.6 percent fall in the previous month. Sales rose for the first time in three months.
Sale of clothing, footwear and leather goods surged 73.9 percent from the previous month.