Ireland Wholesale Prices Fall Most In 15 Months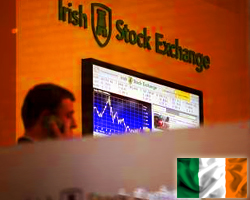 Ireland's wholesale prices declined at the fastest pace in fifteenth months in May, the Central Statistics Office reported on Monday.
Wholesale prices decreased 7.4 percent annually in May, following a 6.1 percent decline in April. This was the biggest fall since February 2019, when prices decreased 9.4 percent.
On a monthly basis, wholesale prices fell 1.0 percent in May, following a 1.8 percent decline in the previous month.
Prices for export sales decreased by 0.9 percent monthly in May and fell 7.5 percent from a year ago.
At the same time, prices for home sales fell by 0.1 percent on month and declined 1.6 percent from the previous year.