Portugal Industrial Production Falls For Second Month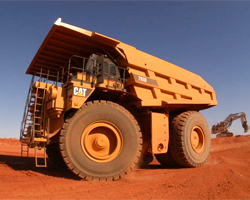 Portugal's industrial production declined for the second straight month in April, figures from Statistics Portugal showed on Monday.
Industrial production fell 25.9 percent year-on-year in April, faster than the 6.8 percent decrease in March. Output fell for the second month in a row.
Manufacturing output declined 29.0 percent on a yearly basis in April, following a 10.2 percent drop in the previous month.
Energy output declined 12.0 percent annually in April. Production of intermediate and investment goods decreased by 21.0 percent and 43.7 percent, respectively.
On a monthly basis, industrial production fell 18.2 percent in April, following an 8.0 percent decline in the preceding month.