New Zealand Electronic Card Spending Tanks In April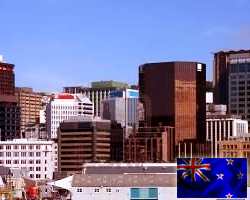 The total value of overall electronic spending in New Zealand plummeted a seasonally adjusted 48 percent or NZ$3.5 billion in April, Statistics New Zealand said on Monday – following the 8.6 percent drop in March.
Spending in the retail industries fell 47 percent (NZ$2.6 billion), while spending in the core retail industries – which excludes the automobile-related industries) fell 44 percent (NZ$2.2 billion).
By industry, the movements were: motor vehicles (excluding fuel), down NZ$117 million (79 percent); apparel, down NZ$179 million (83 percent); consumables, down NZ$275 million (11 percent); fuel, down NZ$291 million (60 percent); hospitality, down NZ$721 million (93 percent); and durables, down NZ$1,035 million (72 percent).
By sub-industry, the movements were: specialized food, down NZ$130 million (62 percent); liquor, down NZ$130 million (68 percent); supermarket and grocery store spending, down NZ$25 million (1.2 percent); furniture, electrical, and hardware, down NZ$454 million (73 percent); pharmaceutical, cosmetic, and toiletry goods, stationery goods, and other store-based retailing, down NZ$208 million (63 percent); department stores, down NZ$180 million (63 percent); and recreational goods, down NZ$96 million (76 percent).
The non-retail (excluding services) category was down NZ$686 million (47 percent), and the services category fell NZ$200 million (84 percent) in April 2020.
In actual terms, cardholders made 50 million transactions across all industries in April 2020, with an average value of NZ$73 per transaction. The total amount spent using electronic cards was NZ$3.6 billion.